Welcome
The Union exists to further the best interests of golf and to provide opportunities for discussing matters of common interest amongst the 30 Clubs in the Union. The Union arranges a series of Leagues during the year, providing opportunities for golfers to compete at scratch, nett (handicap up to 12) and junior level. It also arranges and runs a series of championships and knockout competitions as well as team events for Associate Members of the Union.
Play Associate Members Events for just a one-off fee of £25 then £15 per fixture
Click HERE to become an Associate Member
A message from the President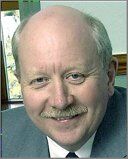 It is an honour and a privilege to be elected as your President for 2015 (the first member of the PGA to be Leeds President!)
I wish all 2015 Captains a successful and rewarding season, both on the course and off the course and I look forward to visiting many of our Clubs during the year.
Play golf with a smile on your face and have fun!
Yours in Golf
Paul Browning
March 2015