Golfer of the Year 2017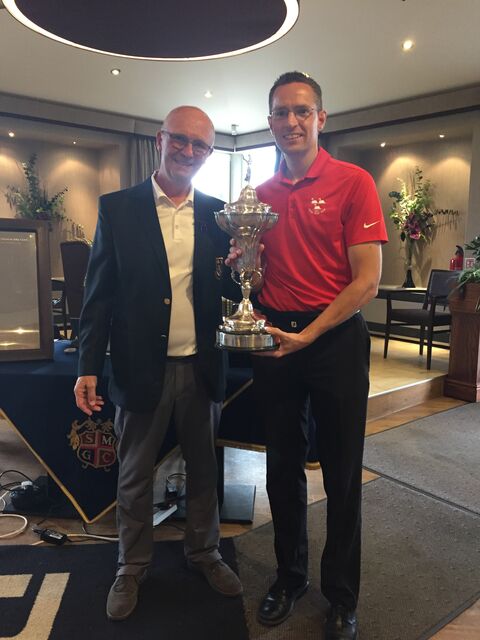 Selby golfer Neil Clark is the Leeds Union Golfer of the Year 2017. Neil, currently a 1 hcp. player, has been a regular member of the Selby Scratch team for over 10 years but only broke
into the Leeds Union team in 2016 playing two games. However he has been a stalwart of the team this year playing in 6 of the 7 matches and contributing 26 valuable points in those 6
matches. Neil collected 38 points to beat Andy Wiltshire (Pontefract) by 4 points in the title race.
Neil secured 6 valuable points by winning the Swithenbank Trophy (above pic) in the 1st Division Team Championship but was not available the play for Leeds in the YIDU Team Championship
at Cleveland much to the disappointment of the Leeds Team Manager, Nigel Mckee, who felt that he would have been a vital member of the squad.
Neil will collect the 'Tony Jackson Trophy' at the Annual Dinner in March 2018.