Jeehvan Singh Junior Matchplay Champion
The semi finals and final of the Junior Matchplay took place at Horsforth where the weather returned to the August norm after the recent hot spell.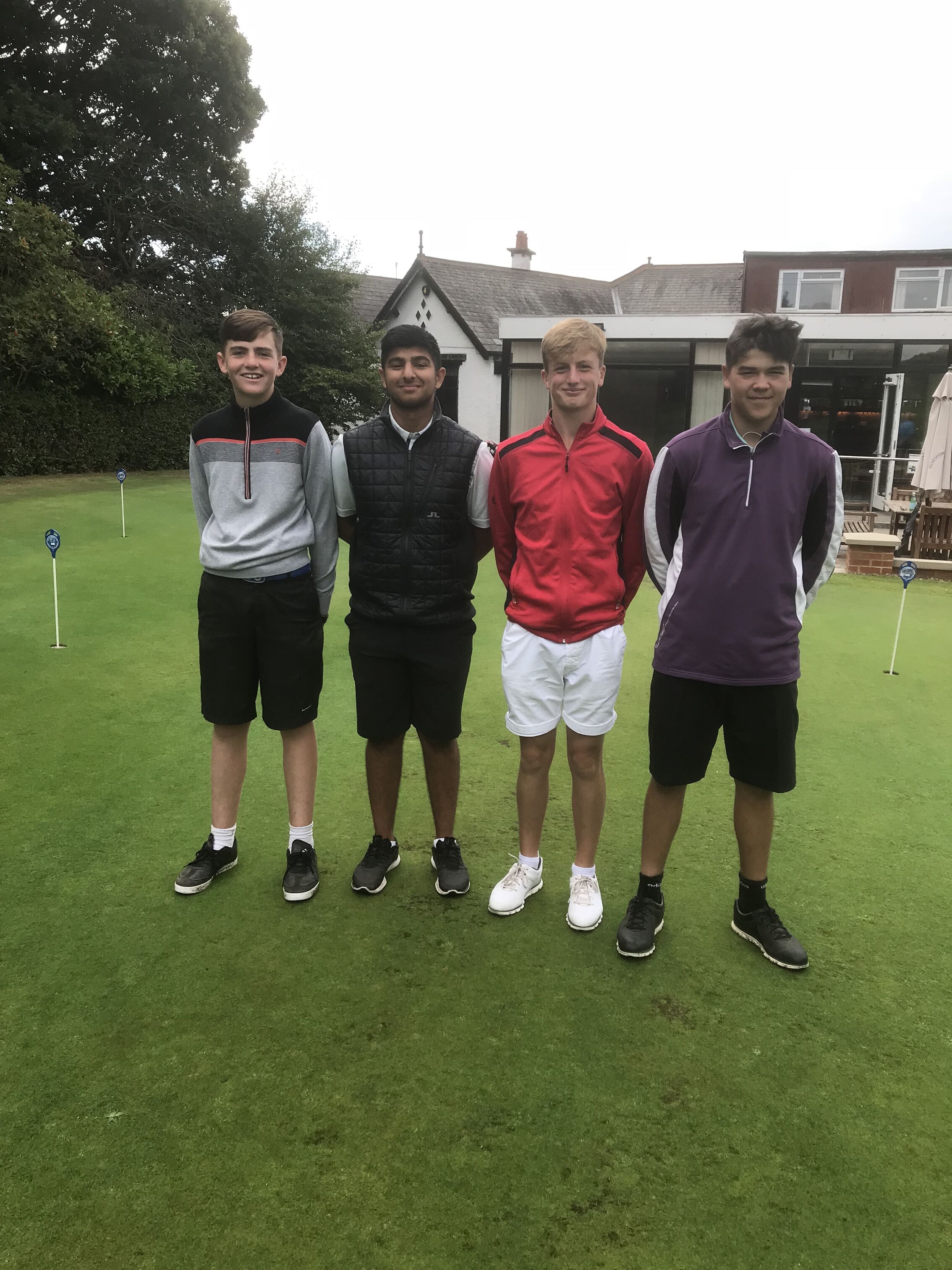 Semi Finalists Charlie Smith, Jeehvan Singh, Harry Hunter-Mapp, and James Trant pictured before their semi finals.
In the first semi final Harry Hunter-Mapp secured a number of birdies to establish a 3 hole lead. James Trant managed to claw it back to 1 hole before Harry won the 16th hole. A share of the spoils on the 17th lead to the shaking of hands for a 2 1 win to Harry.
In the second semi final Jeehvan Singh played par golf for 13 holes aided by some terrific bunker play whereas Charlie was unlucky with a number of lipped out puts. Jeehvan established a 4 hole advantage by the 13th before dropping a shot on the 14th for Charlie to claw it back to 3. A terrific tee shot on the long par 3 15th by Charlie ensured that he won the hole. However, a wayward drive on the 16th by Charlie left him with much to do and Jeehvan duly won the hole to take the tie by 3 and 2.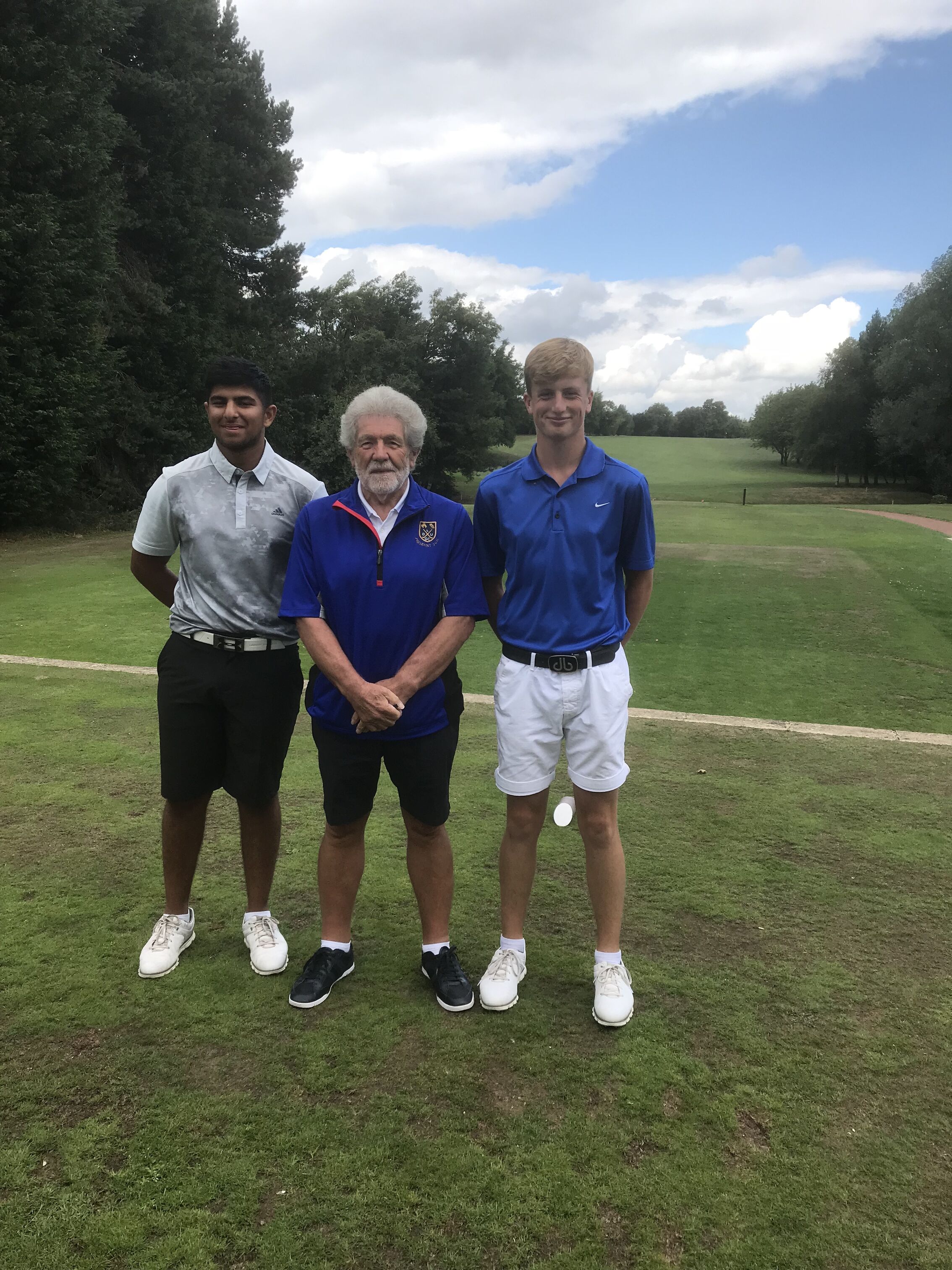 Jeehvan Singh pictured with President Charlie Brown.