Ken Romaine Salver
The Union held the Ken Romaine Salver competition at Headingley Golf Club on 15th September.
6 clubs participated at the annual end of season event for Junior golf in Leeds & District.
With 2 to count from the 3 person teams, the Moortown trio of Thomas Barnes Grimes, Joseph Ellis and Joshua Stephens scored 73 points to win the Ken Romaine Salver, thanks in part to a fine 39 points from Thomas. In second place with 68 points came the Wike Ridge team of Teddy Semple, Maclain Simpson, and Seth Walker. Indeed Teddy had every golfer's dream - a hole in one on the tricky 17th. Well done, Teddy.
President Designate Colin Duckels presented the salver to the winning team as well as the shields for the League winners, and prizes and trophies for the Copier Company Junior Order of Merit.
Moortown receive the Ken Romaine salver
Horsforth receive the League 1 shield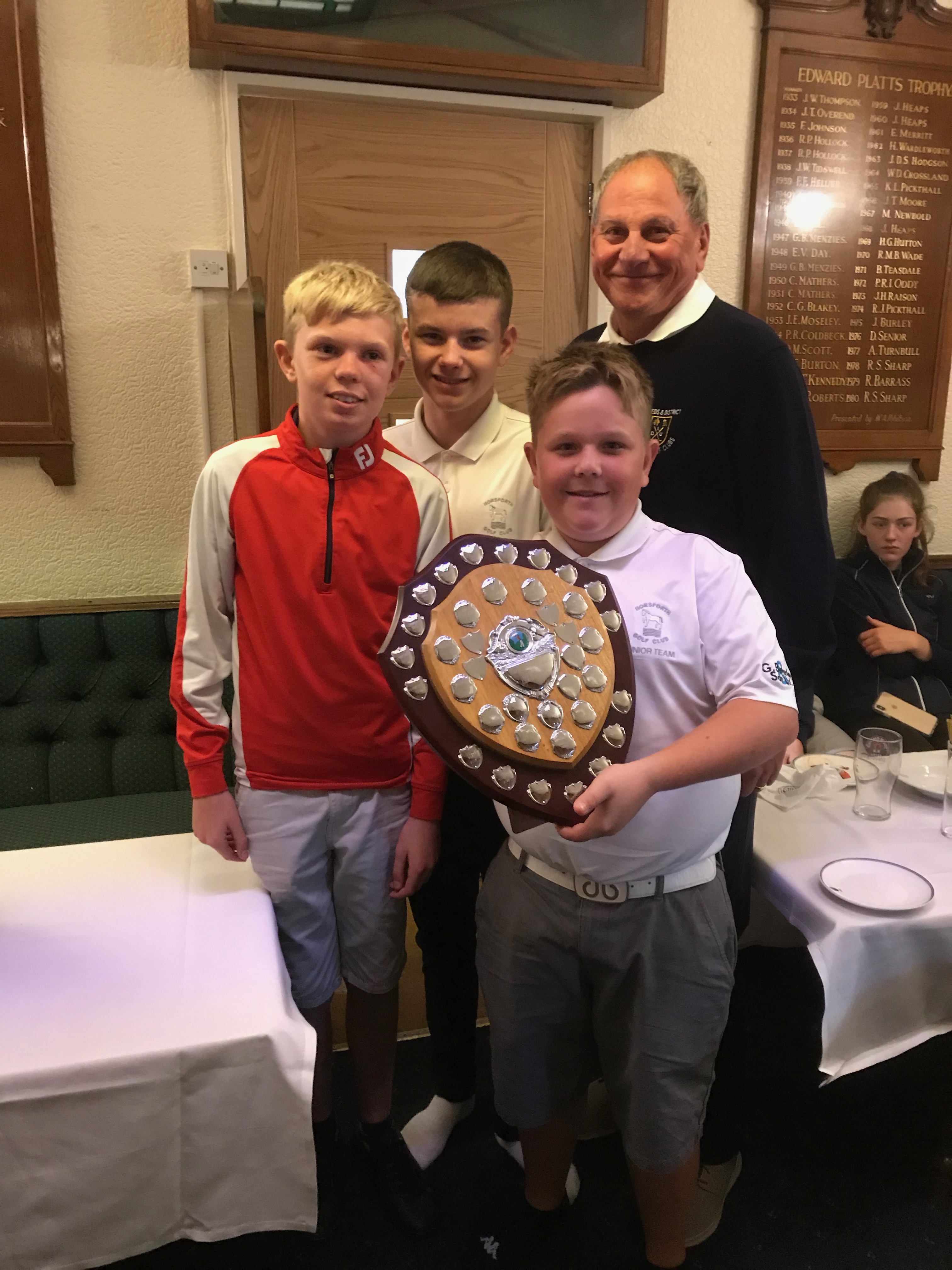 Wike Ridge receive the League 2 shield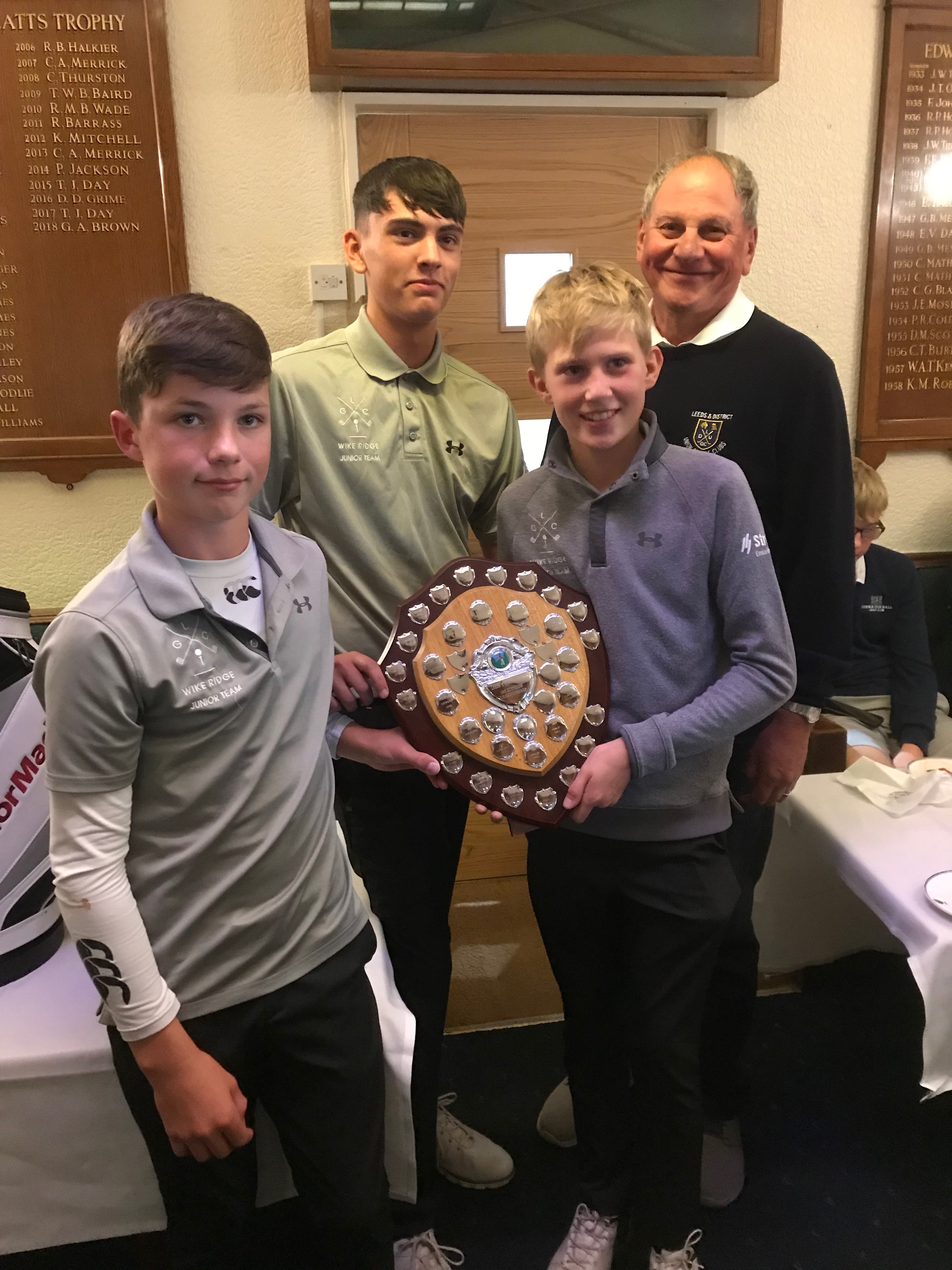 Moortown receive the League 3 shield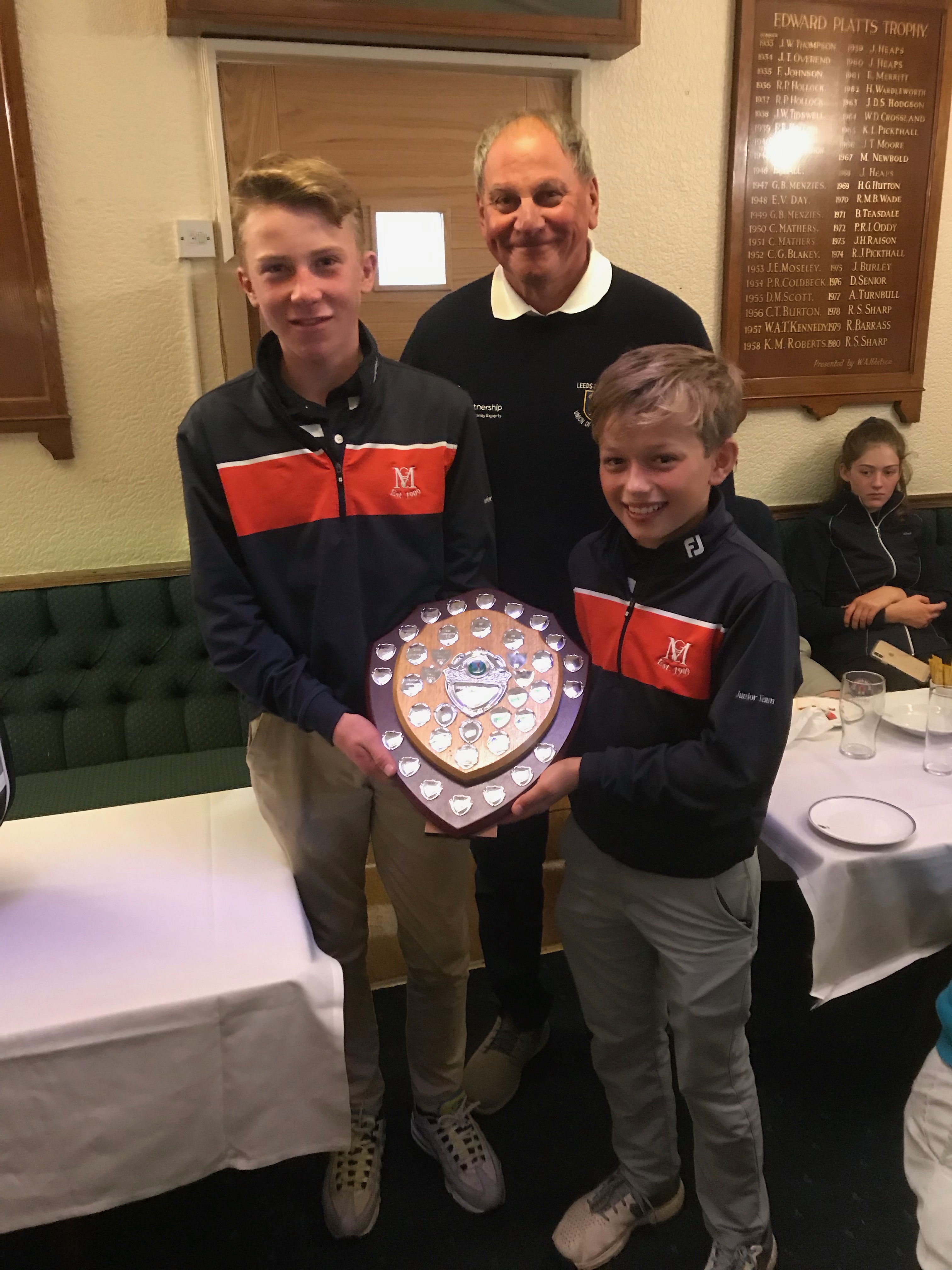 Ben Waite (Howley Hall) receives his Copier Company Junior Order of Merit Nett prize. Ben played in all 8 junior opens and amassed 343 points to win the Copier Company golf bag.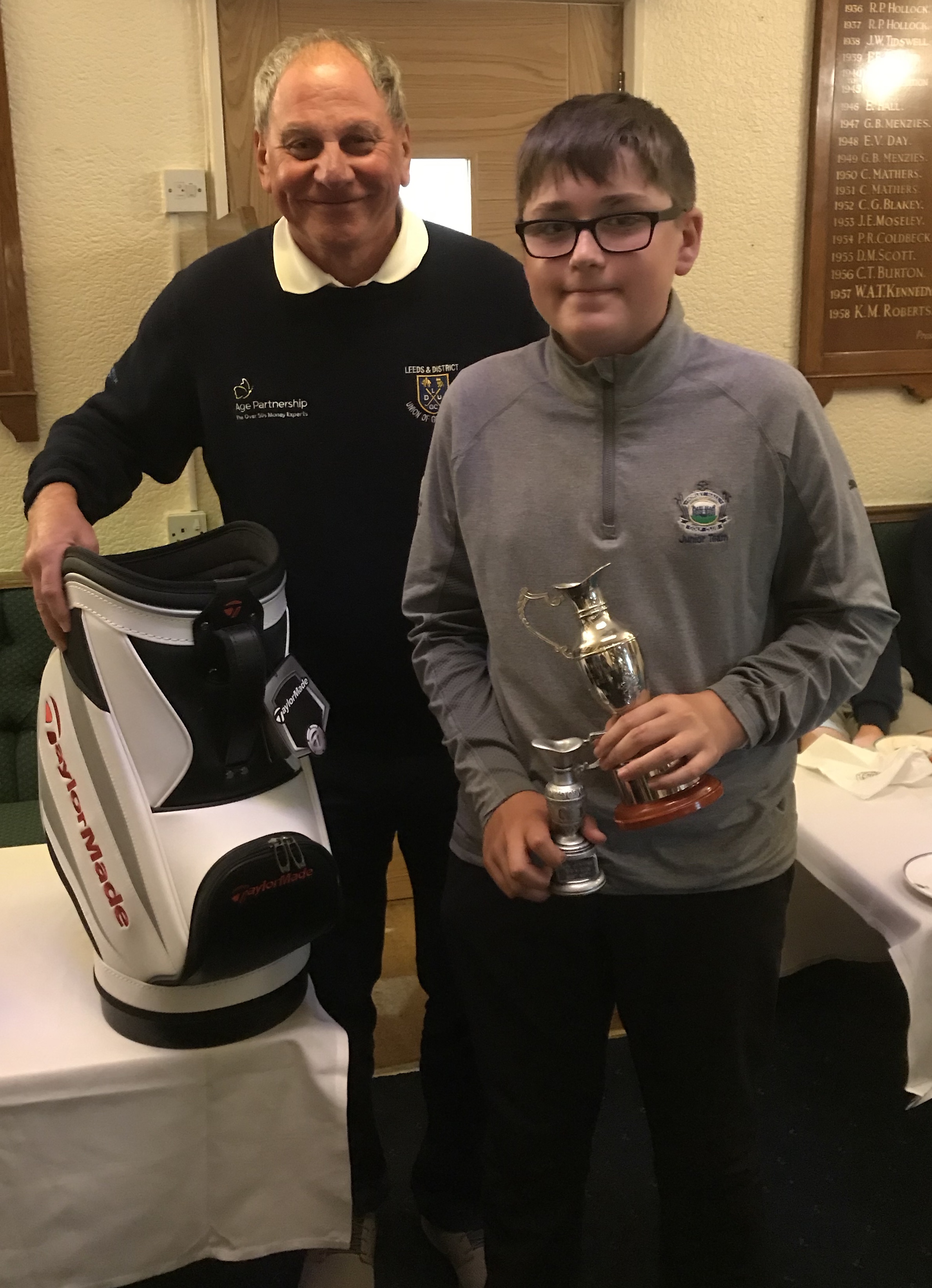 In the gross competition Harry Hunter-Mapp (Cookridge Hall) the LDUGC Junior Team Captain won 3 of the 4 events in which he played to score 325 points and win the coveted Copier Company golf bag. Harry was unable to be present on the day. However, he is pictured receiving his prize from Cookridge Hall captain Andrew Furness.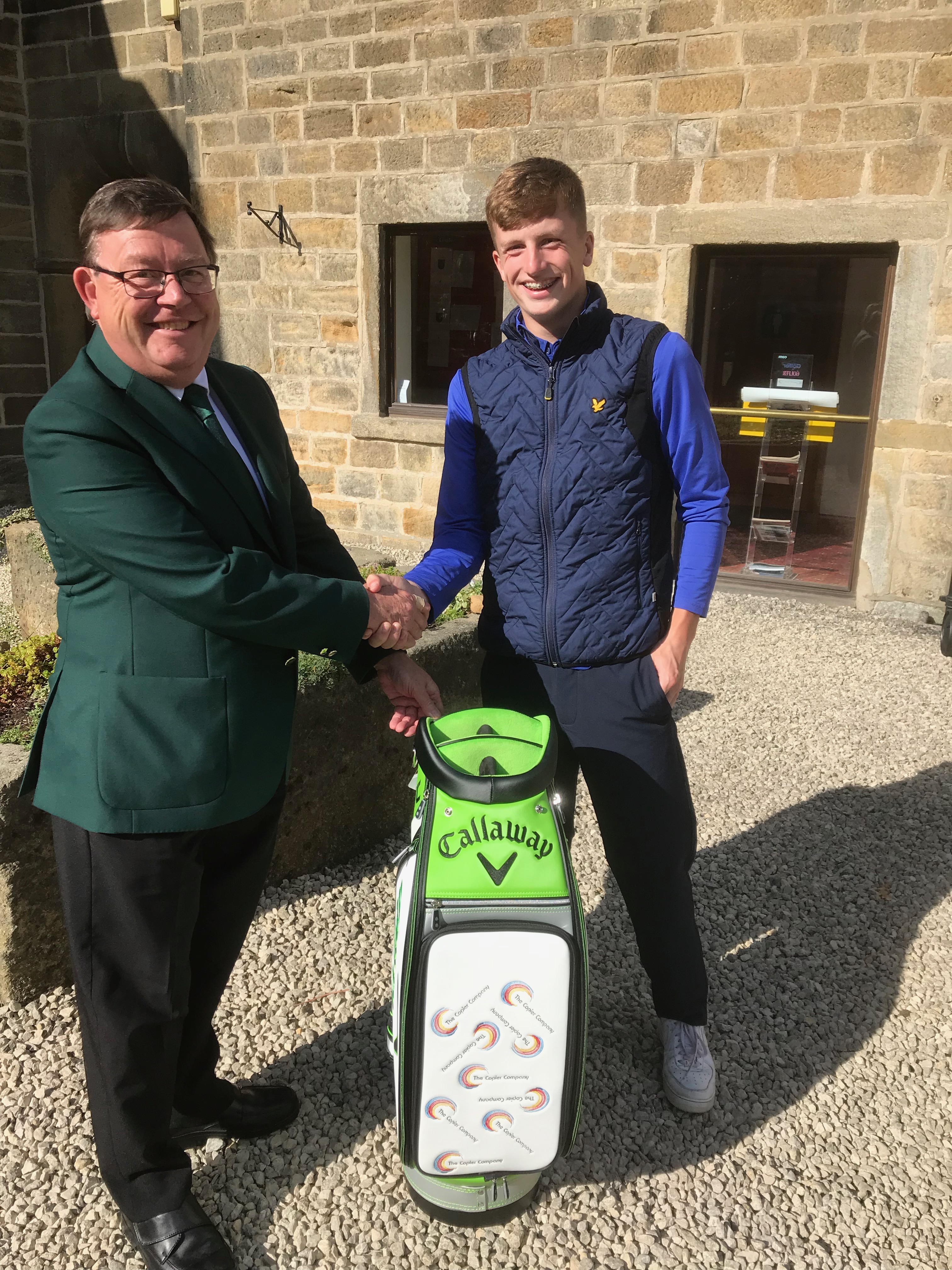 The Union thanks all the junior golfers for participating in the Junior Leagues and Opens during 2019 and looks forward to seeing even more juniors compete in 2020.