Moortown triumph
Moortown triumphed on their home course to win the 1st Division Team Championship by 7 strokes from Garforth. The Moortown team of the ever green Adam Frontal (72) Duncan McCarthy (73) and Jez Howarth (76) carded a gross 221 to win the Nelson Grimshaw Trophy with the Garforth team of T Chapman (75) Jamie Dunion (75) and Ashley Smith (78) in second place on 228.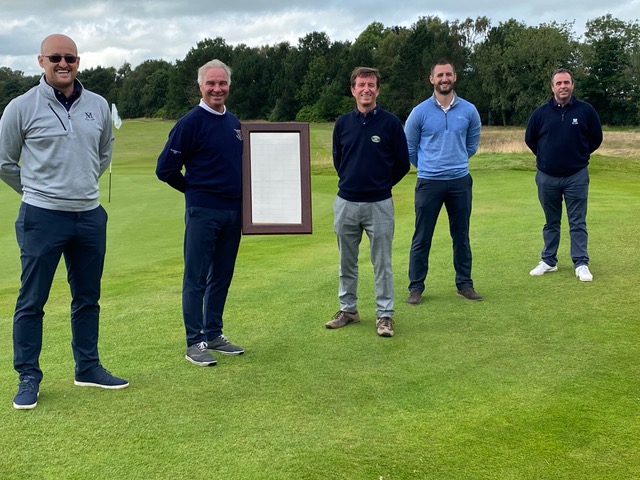 Pictured are Duncam McCarthy, Union President Geoff Mortimer, Moortown team captain Martin Gaffney, Jez Howarth and Adam Frontal
The Swithenbank Trophy for the best individual gross score was a close call. Adam Frontal, Oscar Land, and Tom Broxup all carded super scores of 72 with Oscar securing the trophy by virtue of a better back 6 over Tom.