Leeds Junior Individual Championship Winners
Thanks to Low Laithes Golf Club and members for allowing us to re arrange the Junior Championships cancelled in May due to the lockdown. Forty five eager Junior golfers played some excellent golf in testing conditions to produce worthy Champions with Leeds Junior Captain James Trant ( Cookridge Hall) winning the Fenton Trophy with the Best Gross score of 74 and club mate Nathan Ali only one shot adrift with 75.
Lulu Woodrow is having a great season so far and picked up the Headingley Trophy and prize voucher with the Best Nett score of 70 on the day along with the Judy Raynor Cup with the lowest nett score for a player under the age of 15.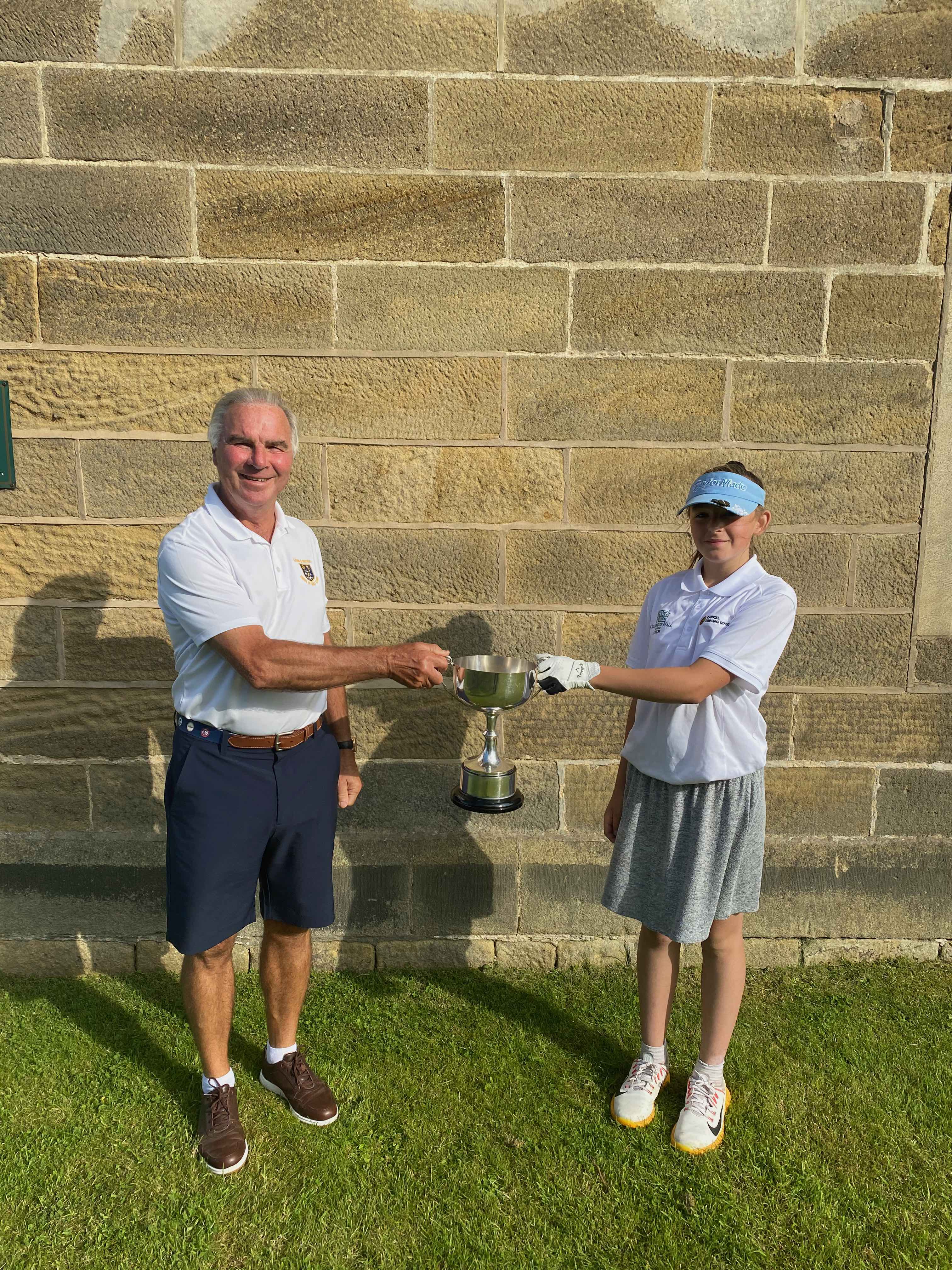 Union President Geoff Mortimer presents Lulu with the Judy Raynor trophy.
As Lulu had already won the Best Nett voucher, the voucher for leading under 15 year old went to Joseph Blackburn (Horsforth Golf Club) 70 on count back.
As a player can only win one voucher but more than one Trophy the voucher for Best Nett-under 15 handicap was won by Charlie Smith(Cookridge Hall) with 71. The runner up in this category was Isaac Smith (Moortown) 71.
The voucher for Best Nett 16 and above was won by Danny Jones (Horsforth) with 72.
The players with the leading eight best gross scores qualify for the Junior Match Play Championship Knockout with the Final scheduled for the 20th September at Moortown. The Draw will be posted on line .