Junior OOM 2020 winners
Nathan Ali (Cookridge Hall) confirmed his third Junior OOM title by winning the Horsforth Junior Open with a gross 75, two strokes ahead of Taylot Lloyd (Normanton). Nathan's 100 points gave him a season's total of 385 points. He won three of the 5 events! Well done, Nathan.
In the nett event, 11 year old Lulu Woodrow (Cookridge Hall) won the Copier Company golf bag with a season's total of 385 points. Lulu also won 3 of the 5 events. Indeed, Lulu started the season with a handicap of 41 and she is now playing off 11. A fantastic achievement!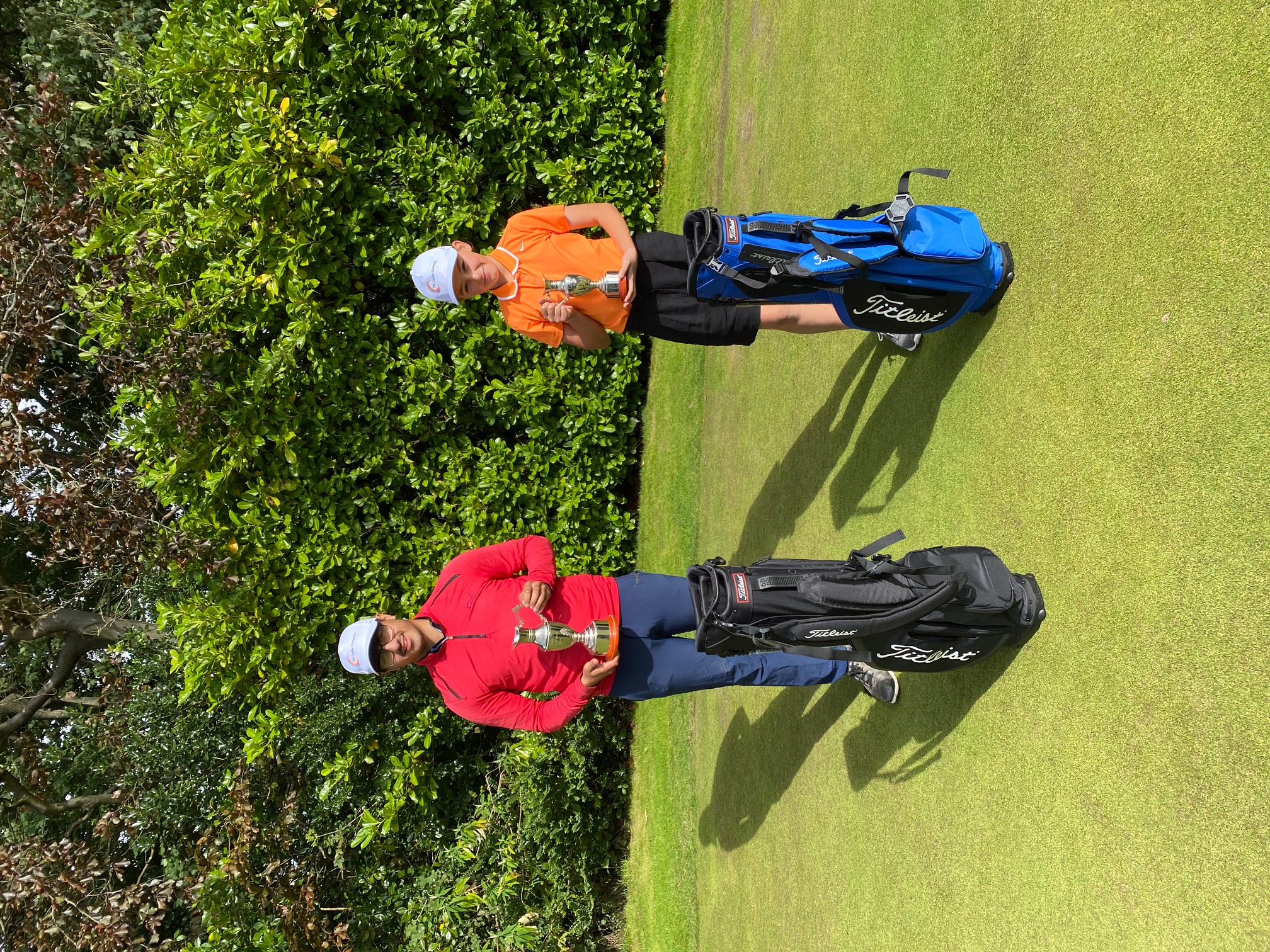 Nathan Ali and Lulu Woodrow pictured with their Copier Company Golf Bags and caps.
The Union is grateful to Steve Cavanagh and The Copier Company for supporting Junior Golf