Leeds Childrens Charity Donation
Leeds Childrens Charity Presentation - 2020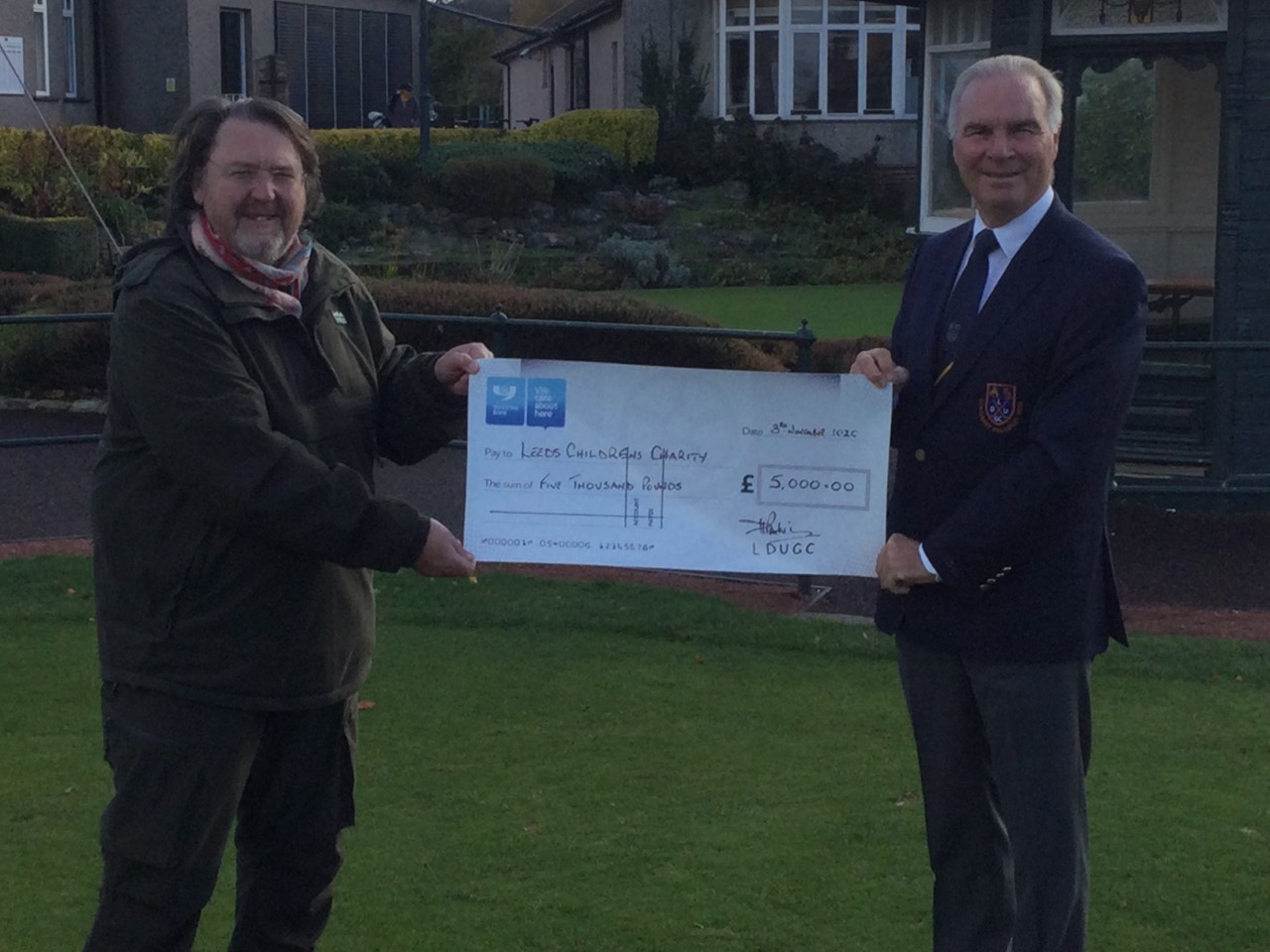 One of the most pleasurable tasks our President has to perform in his year of office is to present to the Leeds Childrens Charity a cheque for money collected throughout the previous year at Union golf events and the Xmas auction supported by generous Leeds golfers and their Clubs.
President Geoff Mortimer is pictured presenting a cheque to David Norman MBE, Director of the Charity which Leeds Golf Union has proudly supported since 1953 donating in excess of £240,000 over the years.
David Norman gave a brief resume of the activities in this past few difficult months :
''Like many organisations, the need for our services, for young people to have access to open spaces and activities, has increased. Unfortunately, and unlike many charities, the work we deliver is centre based and requires travel, which as people know, has been and still is, for the most part, restricted. In short, the centre has been unusually quiet.
We have managed to support some of the most vulnerable young people from the city, but these have been (out of necessity) very small groups. The young people have really enjoyed their time at the centre with some very positive feedback being provided by them and also by their care / support workers.
We did plan to use the kitchen at the farm to prepare and then circulate food to families. However, and after discussing our plans with our partners, a different need was identified. So, and working with some local companies, we were able to pull together a number of pieces of personal health, wellbeing and hygiene products together with some games, drawing pads, paints and pencils etc. All of these items were distributed by our community-based partners and then distributed to the most in need families. We are now looking at how best we can support the young people on the run up to and during the Christmas break.
The new charity has some very ambitious plans for the centre. It is unique in the city and will, we all hope, with the Leeds Golf Unions continued support be able to continue the delivery of its vital services for many years to come''.
We are proud to be able to help.