Wike Ridge pair win The Spring Fourball Championship
On a perfect golfing day at the tough Moortown Golf Course in excellent condition the Wike Ridge partnership of Captain Dave Williams(14) and Peter Sandhu (16) won the Spring Fourball Championship with 43 points. They beat Low Laithes pair Derrick Wright (13) and Kevin Hand (9) who scored a creditable 23 points over the back nine holes but David Williams scored 21 points on the last eight holes with his partner contributing the vital 3 points for a total of 24 points on the back nine.
Chris Perkins Wetherby (14) & Peter Bentley Wetherby (14), Ian Backhouse Sand Moor (-1) & Levi Batty Sand Moor (1), Robert Shaw Woolley (4) & Paul Bateman Woolley (14) felt that they had a good chance of winning with 42 points each pair but alas it was not to be on this day.
With 212 players participating at this very popular venue we got the season off to a great start and look forward similar support through the season. Thanks to Moortown for hosting the event and the team who worked tirelessly from 7:00 am until 8:30 pm administering the event.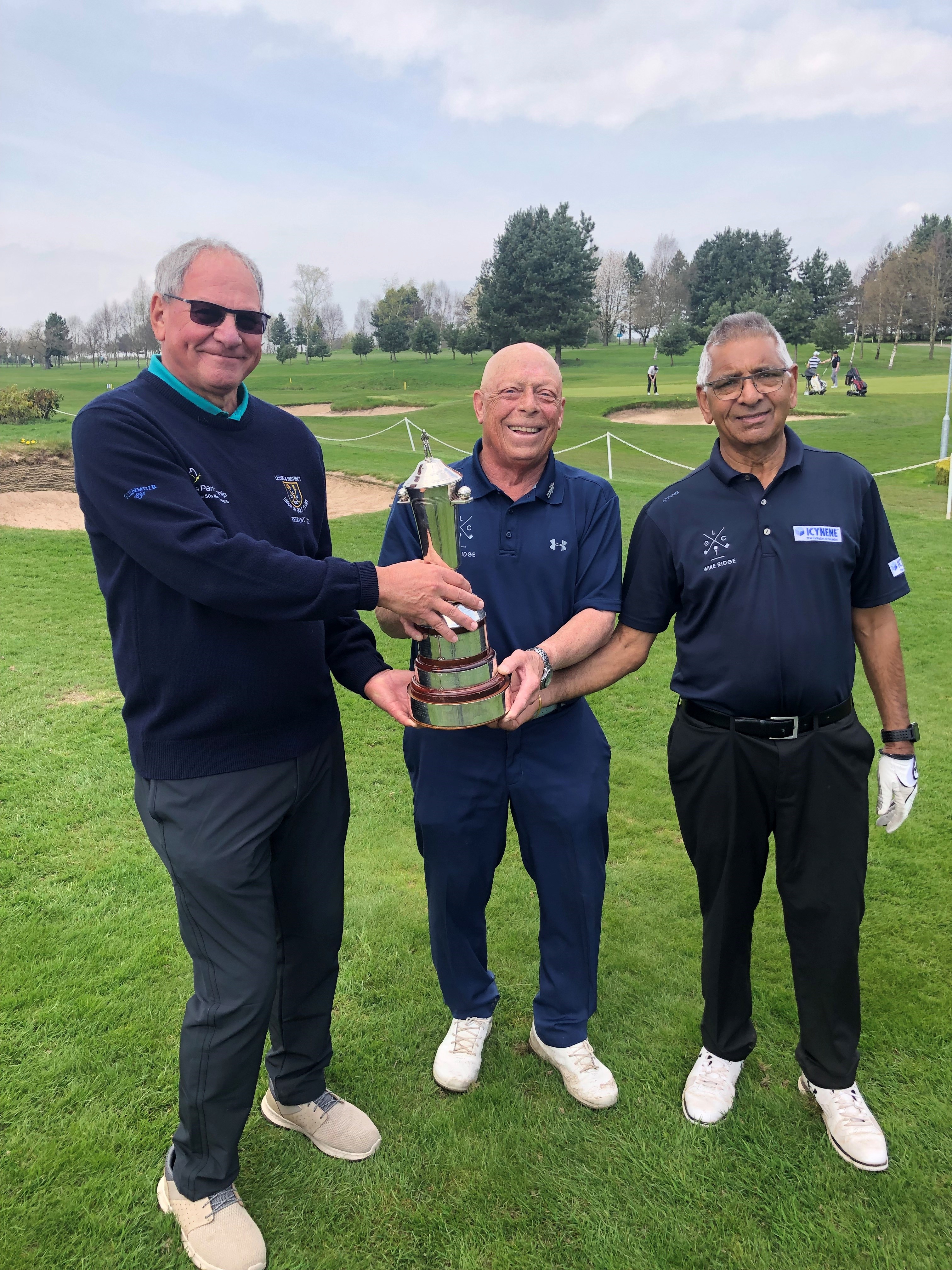 President Colin Duckels presenting the F.Lawson-Brown Trophy to
David Williams and Peter Sandhu- Wike Ridge Golf Club.